Service is an important part of our service. There are several ways we can support you. How this works we are happy to explain.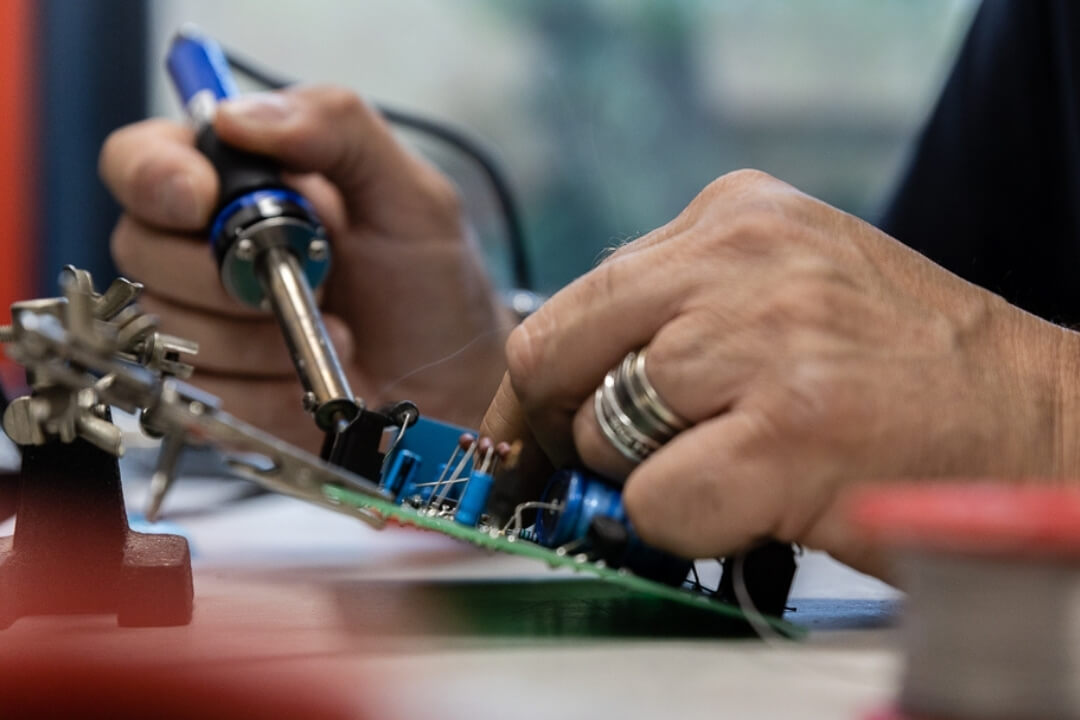 How does the support portal work?
Existing customers can access our library of manuals, drivers, installation documentation and other information. We've listed them all neatly and searchably for you. Here, you can quickly find and resolve common issues.
Still need help? Then you can create a ticket. This will ensure we can deal with your query as quickly and effectively as possible.
Don't have access to the portal yet? You can quickly reset your login and get started after accepting the email.
We help our customers with common questions in different ways.
First, we have our support portal.
What can I find on the portal?

Our service engineers are available during business hours. Through the ticketing system, questions are handled in order of arrival. We always strive to respond as quickly as possible, so you know where you stand quickly. We can usually find a solution within 24 hours, but if an inspection is needed we can also provide remote assistance. 90% of our support questions can be solved quickly this way so you can get on with your work.

If you do need us to stop by, we'll schedule a visit and one of our service engineers will come to your location and fix the issues on site.
We are also available to our customers on weekends. From 10:00 a.m. to 2:00 p.m., for urgent issues, it is possible to contact us by phone at:

EN: +31 (0)348 – 480900
BE: +32 (0)800 – 18010
SLA - service level agreement
We offer our customers the option of using a Service Level Agreement. Here you get the assurance of the best service at the best price for your specific situation. Do you also want access to the best service? Contact Jos van Zundert and he can put together the best service and maintenance package for your needs.