Autocheck Systems and HSBib will continue as ekz benelux.

We are proud to announce that Autocheck Systems and HSBIB will continue together under the name ekz benelux from June 1, 2021.
After the acquisition of HSBIB by Autocheck Systems in 2020, this gives us a stronger market position and enables us to work even better with and for you. Together we are ready for a bright future. 
The name ekz benelux is a reference to our German parent company, ekz.bibliotheksservice GmbH, which has been a well-established player since 1947. With a new name also comes a new, fresh corporate identity that stands for trust, connection and innovation.
We will of course continue to be your partner, and your current contacts will remain your first port of call.
At the same time, we will be striving to serve you even better. We will be working with you to deliver customized solutions to any issue you encounter, using our signature friendly, personal and professional approach.
We are confident that this step will make us even stronger and that we will be able to serve you even more competently. Thank you for your trust over the last 25 years!
Marc de Lange,
Director ekz benelux
On behalf of:
Anne, Anja, Edwin, Ibrahim, Jan, Jos, Marcel, Mark, Monique, Pascal and Stan.
Service is our core business!
The highest goal of our team is to get satisfied users. We want to achieve this by providing excellent service to all our customers. Because we develop our products in-house, we have full control over the complete chain of RFID products. From self-service counter to intelligent bookcase and from handheld reader to display table, all software was developed in-house under the name itrack RFID. This gives us the unique ability to fulfill the wishes of our customers and users down to the last detail.
An in-house team of service engineers!
Our service engineers are available 7 days a week and are on the road to help you as quickly as possible when breakdowns occur. In 97% of cases, a malfunction can be resolved remotely and does not require a visit. A phone call is often enough to solve your problems.
Our service engineers are men who help in the most unusual situations. At ekz benelux, however, everyone has a toolbox in the car. ekz benelux is built on providing the best support you need as a library.
Even if you are not yet a customer with us, our service department will be happy to assist you.
Our service department solves
97%
of the malfunctions adequately and remotely, so that you can continue your work quickly.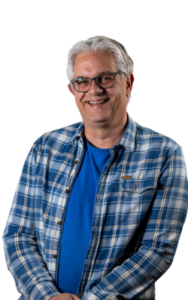 Part of ekz.bibliotheksservice GmbH
ekz benelux is part of the German parent company ekz.bibliotheksservice GmbH and has been providing competent advice, system solutions and innovations for universities, colleges and libraries in the Benelux for more than 25 years. Previously known as Autocheck Systems and HSBIB, ekz.benelux has been the market leader in self-service solutions for libraries, universities and colleges in the Benelux since the merger. The headquarters of ekz benelux is in Woerden.
ekz.bibliotheksservice is based in Reutlingen and employs more than 320 people. For more information on ekz.librarianservice, go to www.ekz.de.
History of Autocheck Systems
The origins of Autocheck Systems go back to 1997, when Rien Sluijs started selling security solutions to libraries under this name. Initially this still involved so-called electromagnetic security, but from 2003 onwards it slowly but surely switched to RFID technology. Certainly after NBD Biblion's decision in April 2004 to stick an RFID chip in every library book, the development of Autocheck Systems went quickly. In 2013, the Nedap dealership was obtained, growing the organization to 7 employees and over 500 customers in the Netherlands and Belgium.


Originally Started as an automation company for SMEs, we provided our first customer with RFID self-service in 2004 and have been active with RFID self-service for 12 years now. With over 170 customers ranging from Terschelling in the Netherlands to Nieuwpoort in Belgium, we provide RFID solutions at libraries, universities and colleges throughout the Benelux.
On January 1, 2016, a merger between HSPRO library systems and itrack created HSBIB. Both organizations had long been active as RFID suppliers to libraries in the Netherlands and Belgium. The merger created a better-equipped service organization, responding to the different needs of customers.
Frequently Asked Questions